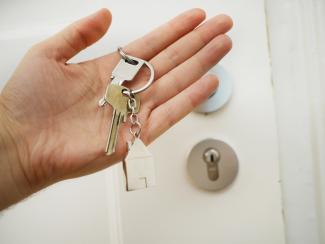 Is a Reverse Mortgage a Smart Path to Extra Retirement Cash Flow?
If you're over the age of 62 and in need of some extra cash flow in your retirement, you may be considering a reverse mortgage. Borrowing money from your home equity might sound like a good idea, but is it actually a wise move financially? Here are some things to consider when making the decision to take out a reverse mortgage on your home.
Determining Your Eligibility
In order to be eligible for a reverse mortgage, you must be over the age of 62. The home you're taking the mortgage out on must be your primary residence and you must not have any other outstanding loans on that property. Your loan amount will be based on your age, the value of your home, and current interest rates. The money you receive from your reverse mortgage is not taxable and you can use it for whatever you'd like, but be aware that your loan amount will increase over time because of interest.
Weighing Your Options
Deciding to borrow from your home equity isn't a decision that should be taken lightly. Consider the reasons you may need some extra cash flow during your retirement. Are you struggling to pay bills? Do you have high-interest loans that need to be paid off? These are some reasons why you may want to take out a reverse mortgage. But if you're looking for extra income in order to fund a more expensive lifestyle, you may want to consider other options first—for instance, working a part-time job or selling handmade goods.
If you decide that a reverse mortgage is right for you, there are a few different types of loans and payment options available. The most common type of reverse mortgage is the federally-insured home equity conversion mortgage (HECM). With HECM loans, the costs to borrowers are limited, but there is also a limit to the maximum loan amount. Non-HECM loans, from private institutions, are an option for those who would like to take out a larger loan. But non-HECM loans often come at a higher cost and are not federally insured.
You should also think about what kind of payments you'd like to receive from your loan. Most reverse mortgages will give you the option of a lump sum, monthly cash advances or a line of credit.
Taking Care of Your Home
While taking out a reverse mortgage may give you relief in terms of bills or other debt, keep in mind that you'll need to continue paying taxes and taking care of your home. Your lender can request repayment if you fail to maintain your property, keep it insured or keep it as your primary residence. They can also request repayment if you declare bankruptcy, commit fraud, add a new owner to the property's title, take out an additional loan on the property or change the property's zoning classification.
Paying Back a Reverse Mortgage
It's important to think about how you will pay back a reverse mortgage before you decide to take one out. If you decide to sell your home, proceeds from the sale will be used to pay off your mortgage. Depending on the amount of money you borrowed and the interest it accrued, you could be left with very little from the sale of your home.
If you plan to stay in your home and leave it to your beneficiaries, they will be responsible for paying back your mortgage if you die. They can do this by selling your house, refinancing your home or paying back the loan balance in full. Your lender will also be authorized to sell your home in order to settle the loan balance.
If you're considering a reverse mortgage, discuss your specific needs and wants with a trusted financial professional to receive the best guidance and maintain your financial health.